About us
What is Coaster-Count?
Coaster-Count is a listing of every roller coaster world wide, stationary in a park and traveling on fairs. You may learn about the parks and showmen of any country, in which parks are which roller coaster located (or used to be located) and which showmen owns which roller coaster (or used to own).
Furthermore - and this is basically the core of our site - you may register an account and record your ridden roller coasters. The website offers different statistics about your data, for example in how many parks you have been, how many countries you have visited and how many roller coasters of a specific type or design you have ridden. In addition there are a lot of rankings where you can compare with otter users or friends.
The basic functionality is free, For the hardcore enthusiasts we offer a lot of additional payed features.
Our platform
The idea for Coaster-Count was originated July 2005 on a coaster trip to Italy. It was founded by Volker Sauer as a spinoff of the German roller coaster community onride.de, that operated and funded us. Coaster-Count was the very first world wide platform for counting roller coasters, including traveling coasters. In 2006 the second big player Thomas Thuman joined. Coaster-Count is the world's leading and most famous roller coaster counting platform.
By January 2014 Coaster-Count was a single, non-profit project and we had to fund our permanent growing financial requirements for the server infrastructure by ourselves. Therefore we started Coaster-Count TOTAL!, a service providing a bunch of extra features, every user can buy for a small amount in a pay what you want way. Every Coaster-Count TOTAL! feature is gold coloured or marked by a crown. All assistants and colleagues work voluntary and free of charge. The basic features of the site, the recording of ridden roller coasters and comparing in the rankings will continue being free of charge. We also don't rely on advertising.
Volker and Thomas
Roller coasters
Our database is kept up to date continuously by many diligent assistants. The stationary roller coasters are based on the roller coaster database rcdb.com, operated by Duane Marden, with who we collaborate. Traveling roller coasters are maintained by ourselves, additionally we gather locations and dates of funfairs.
Everything worth knowing about roller coasters, how we classify roller coasters, what is a roller coaster and what isn't and how our site works in detail can be found in our tutorial.
Our mates
Funfair care **
Jonathan Sansens
Thorsten Janke
Consultants **
Bruno Baumeister

Duane Marden

George Greenway

Jonathan Sansens

Talhat Mahmood

Thomas Enders

Thomas Köhlert

Translations
Alex Estévez (spanish)
Angelo Facipieri (italian)
Arne Maqua (english)
Bob Sled (italian)
Erick Bouchard (french)
Jonathan Sansens (dutch)
Lucas Ferraz Castagna (portuguese)
Oriol Carbonell (spanish)
Riccardo Righi (italian)
William Dwars (dutch)
Lecturing
Boris Miggiano (german)
Eric Christopher Straube (german)
George Greenway (english)
Kai Dietrich (german)
Sascha Formella (german)
Vanessa Pütz (german)
* These team members are the owners of this page have theoretically access to all your data and pages, even if your profile is set to hidden.
** These team members help us with the data administrationd and therefore have access to your ridden coasters and ride dates only in the windows "Visitors" (of a park) or "Riders" (of a coaster), even if your profile or ride dates are set to hidden.
Home of our users
Our users are members of the following groups:
Group / club / organisation / board or website not listed? Check this out
Big THANKS go to
onride.de for supporting us from 2005 to 2013.
Duane Marden for sharing the information stored in the RCDB.
Rainer Ziesche for the onride.de spin off during starting period.
Silvia Forghieri and Bruno Lancetti of parksmania.it for the initial translation into Italian in 2005.
Toon Kockx for the initial translation into Dutch in 2005.
Technology
Records in our database
Roller Coasters
Coaster: 15.062
Theme parks: 6.010
Showmen: 1.405
Funfairs: 5.105
Funfair events: 7.520
Places of traveling coasters: 8.723
Coaster-images: 15.773
Countries: 313
Continents: 6
Contents
Ridden coasters: 4.044.833
Rerides: 152.707
Hidden coasters by user: 15.846
Lost counts: 1.930
Created tours: 20.744
Corresponding stages: 250.990
Favourites: 101.524
Created top lists by users: 1.126
Corresponsing coasters: 6.745
Users
Registered users: 47.539
Thereof active users: 17.828
Thereof hidden: 6.851
Inactive for not visiting the site in the last 220 days: 29.711
Coaster-Count TOTAL! user: 3.844
Friends of our users: 57.739
Technical
Number of visits of our site: 1.387.092
Number of hits of single pages: 43.780.795
Panorama images on the welcome page: 648
In 7 languages translated phrases: 2.757
Number of datasets: 10.755.368
Size of database: 722 MB
Total disc usage (Images, software, data): GB
Technical info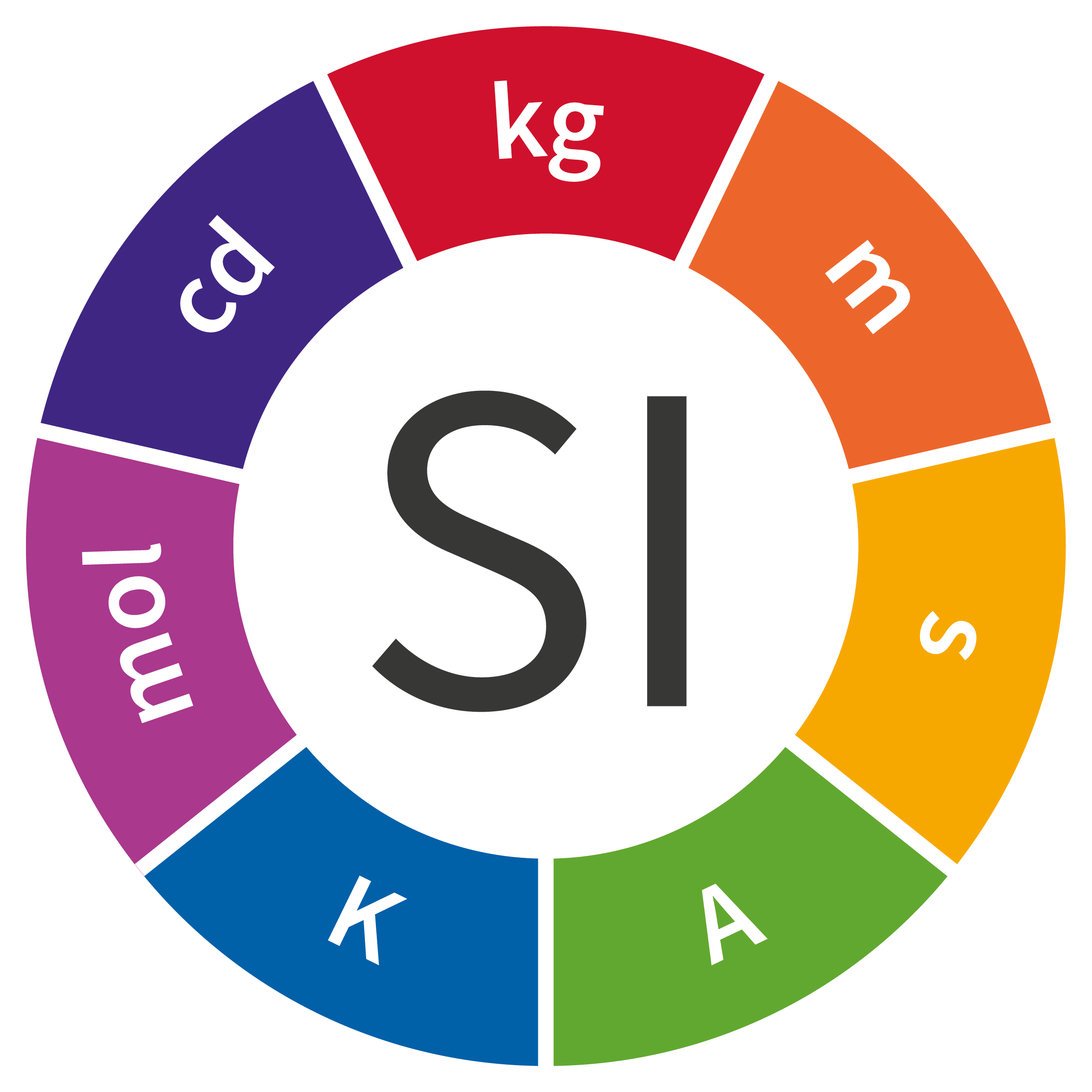 Units and Date format by international standard ISO 8601: : YYYY-MM-TT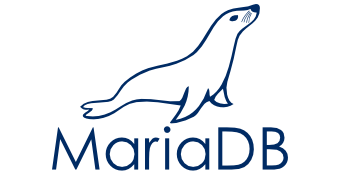 All pages are full HTML 5 and CSS 3 valid and are claimed for W3C-WAI Web Content Accessibility Guidelines 1.0. We are using Zend PHP, jQuery and MariaDB SQL database.
Coaster-Count uses data from the Woods Hole Coastal and Marine Science Center of the United States Geological Survey for generating maps. Coaster-Count is using the OpenStreetMaps server for reverse address coding and the OpenStreetMaps data for generating street maps (c) OpenStreetMap-contributors. Our street maps are based on toner by Stamen Design. As well we are using Google Maps for calculating directions and for showing road and satellite mapsn.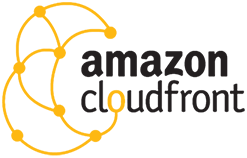 Our servers are hosted in the DataDock in Strasbourg and are maintained by Hosteurope. For acceleration of our website we are using CloudFront, a distributed network that buffers our static content all over the workd to serve it in huge speed to you. Our pages are encrypted with a Positive SSL certificate by Sectigo.
Third party access (API)
Coaster-Count provides an interface (API) to request personal information of specific users to display them on other pages. You can show counts (all, strict, personal) and the current filters of users that grant access for your page. Third party webmasters will find further information in our API ducumentation.
Contact us
You may contact us by email:
For coasters, parks, software development and user accounts: cccoaster-countcom
For funfair dates: ffcoaster-countcom
Or just call us: +49 209 51304545 (speaking English and German)
Haftungshinweis
Wir übernehmen keinerlei Verantwortung oder Haftung für die Informationen auf dieser Webseite. Unser Ziel ist es, aktuelle und genaue Informationen bereitzustellen. Allerdings kann nicht garantiert werden, dass die auf dieser Webseite verfügbaren Angaben tatsächlich aktuell, umfassend, komplett oder genau sind.
List of origins
Used images
(c) vertyr - Fotolia.com
(c) Elena Schweitzer - Fotolia.com
SVG Icons von https://www.onlinewebfonts.com/
Flag icons (c) 2013 Panayiotis Lipiridis
Used fonts
Suntea (c) Atlantic Fonts - MyFonts Webfont Build ID 2846382
Zag (c) Fontfabric - MyFonts Webfont Build ID 2853377
Monteserat (c) 2011 The Montserrat Project Authors (https://github.com/JulietaUla/Montserrat)
Terms of use
As non-traveling coaster data is based on RCDB, here is an extract from RCDB's terms of use:
All data contained in the Roller Coaster DataBase is freely available to anyone with certain limitations. You are encouraged to quote statistics from the database in USENET articles, magazine articles, etc. However, if you use significant amounts of data we do request you to give credit where credit is due. The RCDB grants permission for users to freely distribution the data contained within the Roller Coaster DataBase, providing the following conditions are met:
No fee of any kind, however indirect, will be charged for its distribution.
Data may not be distributed on CD-ROM or any other physical medium.
The data may not be used to construct any kind of on-line database (except for individual personal use).
The data researched by Coaster-Count is freely available to anyone with the same limitations:
You may not use the data for commercial purpose.
You may not store the data on a physical device.
You may not store the data in a database (except for individual personal use).
In general, automatic fetching of data from our page is strictly prohibited by local law.
More rules:
There is no privilege for using our page. We reserve the right to exclude any user from our service without giving reason.
Users who are obviously cheating will be banned from the platform.
Users who have not visited Coaster-Count for over 220 days will go inactive and therefore will not be visible on the site. You will be informed before this happens by email.
Please bear in mind: Privacy options have no effect on the team.
General terms and conditions
§1 Attainments
For all attainments of Coaster-Count Volker Sauer and Thomas Thumann GbR, Stormstr. 11, 64291 Darmstadt, Germany, called Coaster-Count below, apply these general terms and conditions. Any other terms of the user will be explicitely refused.
Coaster-Count offers these attainments explicitely to end customers only. An end customer in the meaning of these terms and conditions is a natural person who is concluding an act of law in purpose of neither a commercial practise nor a self-dependend practise.
§2 Offer
The operation of this website is subject to change without notice. It can be used by all persons worldwide without allowance of statutory duty, perpetual, revocable, non transferable. The basic features are free, more features may be ordered with charge.
We reserve the right to exclude persons from our service without declaration of reasons as long as the exclusion is not due to gender, age, ethnic group, religion, philosophy of life, ideology, sexual orientation or disability.
§3 Process of ordering paid content
As an end customer you can order in our shop on the charged features page:
Press the checkout button.
Login to Paypal, register with Paypal or enter payment data without Paypal account (these options are subject to change without notice by Paypal and cannot be guranted by us).
Acknowledge and check our data privacy statement.
Acknowledge and check our terms and conditions.
Acknowledge and check our return policy.
Confirm by pressing the buy button on the form.
§4 Payment
You pay with PayPal (Europe) S.à r.l. et Cie, S.C.A., 22-24 Boulevard Royal, L-2449 Luxembourg) only. We get your full name from Paypal which we use only for the bill.
§5 Conclusion of contract
Your order is subject to a mandatory offer to us to conclude a contract. With your order you declare mandatory to buy the charged features. The contract is concluded when we start to process your order. We will confirm the contract by sending you an email with the bill and our terms and conditions.
§6 Storing order information
The order information will be stored for ten years beginning with the order date. A copy of the bill can be found in your account. After the expiry of this legal period for safekeeping we will delete the order information.
§7 Right to withdrawal
The right to withdraw expires when we process our service completely and you have approved to start the service immediately before the right of withdrawal ends.
§8 Prices
All prices are final without value-added tax according to Act. 19 of the German VAT code (UStG). Currency depends on country.
§9 Delivery of orders
The service will be processed and completed immediately after the order is placed, therefore you will get your ordered features without delay.
§10 Liability
All data from our website is without any commitment. Coaster-Count is not responsible for any damege, taken place by using our website.
We will be liable in legal requirements for damage to life, body and health, caused by careless or premeditated breach of duty from us or our assistants.
In case of careless or premeditated breach of duty caused material damage or financial losses we will only be liable in case of essential breach of contract, always limited to the paid amount.
Any further liability is debarred.
§13 Close
Applicable law is the law of Germany, under exclusion of the United Nations Convention on Contracts for the International Sale of Goods insofar as there are no binding regulations of the state, which is the main residence of the end customer.
Contractual language is German or English.
Jurisdiction is Darmstadt, Germany.
Data privacy statement
Responsible in terms of the General Data Protection Regulation (GDPR) and all further data privacy acts that applies to all states in the European Union are Volker Sauer and Thomas Thumann GbR, Stormstr. 11, 64291 Darmstadt, Federal Republic of Germany, hereinafter referred to as "we".
Our concern and your questions
The protection of your personal data and further sensitive data is an important concern for us. In this statement we declare what data we store, why we store it, how long we store it and on what legal base we do so. We stick highly to the principle of data avoidance and minimisation. If there are any questions or proposals do not hesitate to contact us using the email address from the legal notice.
What are personal data?
Personal data is single information about a natural person. For example, your email address, your name, your address, but also your IP address that belongs to your internet connection. As far as possible we will forgo collecting personal data. This will be only examined if you confide this data voluntarily during the registration or modification of your account and will be stored on a server within the European Union without access by any non-European agency.
How do we use your personal data?
Basically, we collect, use and store personal data only if it is needed to serve a functional website or provide our services. We will only store personal data with your explicit consent. An exception is granted if your preceding consent is not possible due to practical reasons, for instance storing of log files and cookies that are mandatory to operate our website. We will not disclose your personal data to third parties in general unless during checkout to implement the payment process (see below). Additionally, we protect it with technical and organisational measures against accidental or intentional loss, destruction, access, modification and disclosure. However, we cannot accept any liability for the destruction, damage or loss of data. To secure your data during submission we commit to the highest standards and their safety using the SSL over HTTP encryption.
Capturing common information in server log files
On accessing our website some common information will automatically be captured. These server log files contain for instance the internet browser used, the operating system used, the domain name of your internet service provider, and similar. This information cannot be used to identify you personally. This is technically necessary to provide the website and will be stored mandatory. However, we do not analyse this information. Additionally, we store your IP-address after end of connection which could be used to identify you personally and for prosecution in case of payment fraud or tracking of attacks to our systems.
Legal basis for storing this information is article 6 section 1 letter f GDPR. The stored data will be deleted after six weeks. Then you cannot be identified any more personally. The anonymised data will be store for one year and then deleted. Data accrues are necessary to provide content so you cannot disagree.
Cookies
We use cookies and server-side sessions to improve operation of our website. We use only so-called "technical mandatory Cookies", which are needed to basically run our website. Cookies are small files of letters and numbers that we place on your device, for example to identify your device on future visits. The session cookies we store will be deleted automatically after your visit, and contain information about screen size, device orientation and a unique ID to identify you on the server. We also store your browser language and a unique ID to identify you as a guest and auto fill your email address to speed up your login. Additionally, if you have activated the feature "remember me", we store a further unique ID to identify you and provide auto login for you on future visits. Guests have to accept our privacy and cookie information, which is also stored in a cookie.
Legal basis for storing personal data in technically mandatory cookies is article 6 section 1 letter f GDPR. Session cookies will be automatically deleted after the end of your visit. Your log in cookies will remain 220 days, language and acceptation of privacy and cookie statement ten years. You may also visit our website without cookies. Your browser will accept cookies by default, but you may limit or even deactivate this option in your browser at any time. Additionally, you may delete cookies at any time. Please refer to the help section of your browser for how to change this option or delete cookies. Please note, that many features of our website, including log in, will cease to function after deleting or blocking cookies.
Registration on our website
Except for the required data to create your user account, your email address, your country, your time zone, your sex and a password, all further data such as name and date of birth are optional and will be only used to mark your user account for other users. If you consider entering them, your first name will be visible to everybody, but your last name is visible only to registered users. Your date of birth is not visible to anybody (except us), registered users only see your calculated age. Your email address is also not visible to anybody (except us), will not be given to third parties, and will be used for internal communication only. In the options it is possible to modify the visibility of your account. On "hidden" your account is not visible to anybody (except us). If you wish to set the visibility to "visible" or "public" your first name is required to be entered. You may modify the required data for your user account at any time. Additionally, you may modify or delete all further optional personal data. On registering we also store your IP address. 220 days after your last visit your user account will automatically become hidden to everybody (except us).
Legal basis for storing personal data in technically mandatory cookies is article 6 section 1 letter a GDPR. Stored IP addresses will be anonymised after six weeks. On request we can close your account, anonymize your personal data and hide your account. Certainly, there are no other legal duties required to request continued storing of your personal data. For example, this applies by safekeeping responsibility of commercial letters after a contract.
Further data
Our website provides documentation of ridden roller coasters. This data is fed into global, non-personalized, statistic data evaluations. If you keep your account "hidden" the data is not visible to anybody (except us). On setting your account to "visible" your data can be accessed by registered users. If you set your account to "public" any guest may see your data. This gains the benefit you can show your data to not registered friends. Additionally, you may add dates to your data. Visibility of these dates can be set separately.
Contact by feedback form or email
On our website and in our app, you may send in feedback concerning our website, the software or the roller coaster data. The request will be complemented by further information and sent to us by email. This allows us to provide you feedback or ask for further inquiry. Mostly it evolves an email conversation with a sequence of related emails. You may also contact us directly by email. This email will be archived after being worked on to provide tracking of our data changes or our software. Requests without the necessary permission to be archived will be deleted immediately after work. We cooperate closely with the website www.rcdb.com, that also provides roller coaster data. We may forward individual emails, with personal data removed, concerning our roller coaster data to the operator of this website to ensure their data gets updated as well. You grant us the right to forward your feedback to the operator of www.rcdb.com, as long as it concerns roller coaster data. On this occasion your name and your email address may also be transmitted for technical reasons.
Legal basis for storing personal data in technically mandatory cookies is article 6 section 1 letter a GDPR. This data will be stored permanently for the explained reasons. You may disagree and not consent to storing this data. We will delete all emails belonging to your person or your user account. However, future contacts will no longer be possible.
Fee based services and payment
You may extend the feature of our website by buying "Coaster-Count TOTAL!". The amount can be determined by yourself choosing from five provided amounts per country. The capturing, processing and storing of data to implement the payment handling is conducted on our order by PayPal (Europe) S.à r.l. et Cie, S.C.A. 22-24 Boulevard Royal, L-2449 Luxembourg. We will transmit the following data during payment process: Country, language, amount, shipping cost, handling cost, tax, subtotal, total, caption, currency. After choosing the payment method we will redirect you to the PayPal website. Depending on the chosen payment method more data, for example email address, credit or debit card information, may be requested. This data will be store only by PayPal. PayPal transmits parts of this data back to us, for example name, address, email address, but never credit card data or similar. This data will be stored by us, your name and email address will be used to create an invoice. All further data, whose scope may change anytime, will not be analysed.
Emails, push messages or when do we contact you?
With your registration you allow us to contact you by email. Basically, we only send emails with information about your user account, it will not be used for advertising purposes. Our system sends emails in the following cases (list may not be complete): You become inactive for not visiting our website for over 220 days. A friend shares a tour. Your number of ridden roller coasters drops or raises due to updating the roller coaster data. You send in a panorama. Someone suggest groups to oyu. You have not sent in your ballot for the yearly coaster poll. We send email on any feedback on your user account or on roller coaster data. Our system sends push messages to your smartphone after you have activated this in the options of the app. You can choose to get information about activities of other users. We may use push messages also for update notes, system status and greetings.
Using our app
On using our iPhone app miscellaneous data will be stored on your phone. We will transmit your name, your email address and an unique ID and store them on your phone. This data may be swapped to iCloud on using iCloud backup, iCloud app swapping or further iCloud features. We do not have any influence on what data will be swapped and to which computer centre it will be transmitted. For further information please contact Apple Inc., 1 Infinite Loop, Cupertino, CA 95014, USA. You may backup your phone on your local computer using iTunes. Any date from the app will be stored in this backup as well. All parts of our website can be viewed inside the app using "Show Coaster-Count website". This statement also applies for viewing the website through the app. In the app you will have to grant access to location services. We need your location for the nearby feature to function and to add your current location to street and satellite maps. Locations will not be stored and we do not trace you. When sending in feedback you may optionally add your current location.
Map services
Our website uses the Google Maps API, a map service by Google LLC, 1600 Amphitheatre Parkway, Mountain View, CA 94043, USA. With Google Maps we can present geographical data on a visual basis. On using Google Maps Google will collect and use data about you and your use of Google Maps. Please refer to the Google privacy statement for further information. In the control centre you may modify your personal privacy options. Further information how to manage your personal privacy options can be found here.
Our app uses Apple Maps, a map service by Apple Inc., 1 Infinite Loop, Cupertino, CA 95014, USA. On using Apple Maps Apple may collect and use data about you and your use of Apple maps. Further information about the data processing of Apple can be found in the Apple maps terms of use.
Our website uses the OpenStreetMaps API, an open source map service by OpenStreetMap Community / Foundation. Information about the data processing can be found in the privacy policy.
Service for website acceleration
We use the distributed network CloudFront, a service by Amazon Web Services, Inc., 410 Terry Avenue North, Seattle WA 98109, USA. A lot of powerful web-servers around the world cache our static content so accelerate our website reasonably. By fetching files from CloudFront, Amazon Web Services may collect or use data about you. For further information please refer to the privacy policy.
Social media
We use a plugin by Facebook Inc., 1601 S. California Ave, Palo Alto, CA 94304, USA on our website. This plugin may transmit information, potentially including personal data, to Facebook. We prevent the unconscious and unintended capture and transmission of data to the service provider by using a double click implementation. This means the features of Facebook will not be active on the first click. Only with this activation will data be collected and transmitted to Facebook. We cannot influence what data Facebook collects and how they use it. Currently it's assumed that a direct connection to Facebook will be established and at minimum your IP address and device data will be collected. Additionally, Facebook may try to store cookies on your device. Please refer to the Facebook data policy to get further information.
Website analysis
Our website uses Matomo, a free web analyze software for statistically analyzing user visits.Matomo runs on our own server, no data is transferred to third persons. It does not use cookies and IP addresses are stored anonymised, so no personal data is processed. Matomo stores information about used search engines, search keywords, language, origin, used browser and plug-ins, referrer, duration of stay, enter and leaving page, withdrawal rate, duration of visit and more. Data will not be consolidated with any other data. We use the collected information to analyze the use of our website. For instance to see which pages are visited how often, which browser and devices are used. This helps us on future development of the site.
Your right of information
You are entitled to gain information about your stored personal data at any time. Pleasem log in for further information.
Updating our privacy statement
We reserve the right to update this privacy statement at any time to make sure it meets the current legal requirements or to adjust or add services. For new visits the current privacy statement applies without having to accept it again.